Worth Watching: White Cliff Minerals Ltd (ASX: WCN)
WCN has 1.08 billion shares on issue and is currently trading at $0.008 for a market capitalisation of $8.6 million. It has just completed a capital raising of $2.3 million, by way of Share Purchase Plan and Placement. This resulted in the issue of 387 million shares at a price of $0.006.
Those who subscribed to the issue already have a 33% profit at the current share price. I expect a significant portion of these shares to be sold at or around current levels. However, volume in the stock is quite good; 177 million shares traded in October and 92 million so far in November.
I saw the MD, Todd Hibberd, a geologist, present here in Sydney a few weeks ago.  He was extremely enthusiastic about the company's gold-copper project in the Kyrgyz Republic (pronounced "Kirgiz", also known as Kyrgyzstan). This prompted me to research the country and the company. I liked what I saw.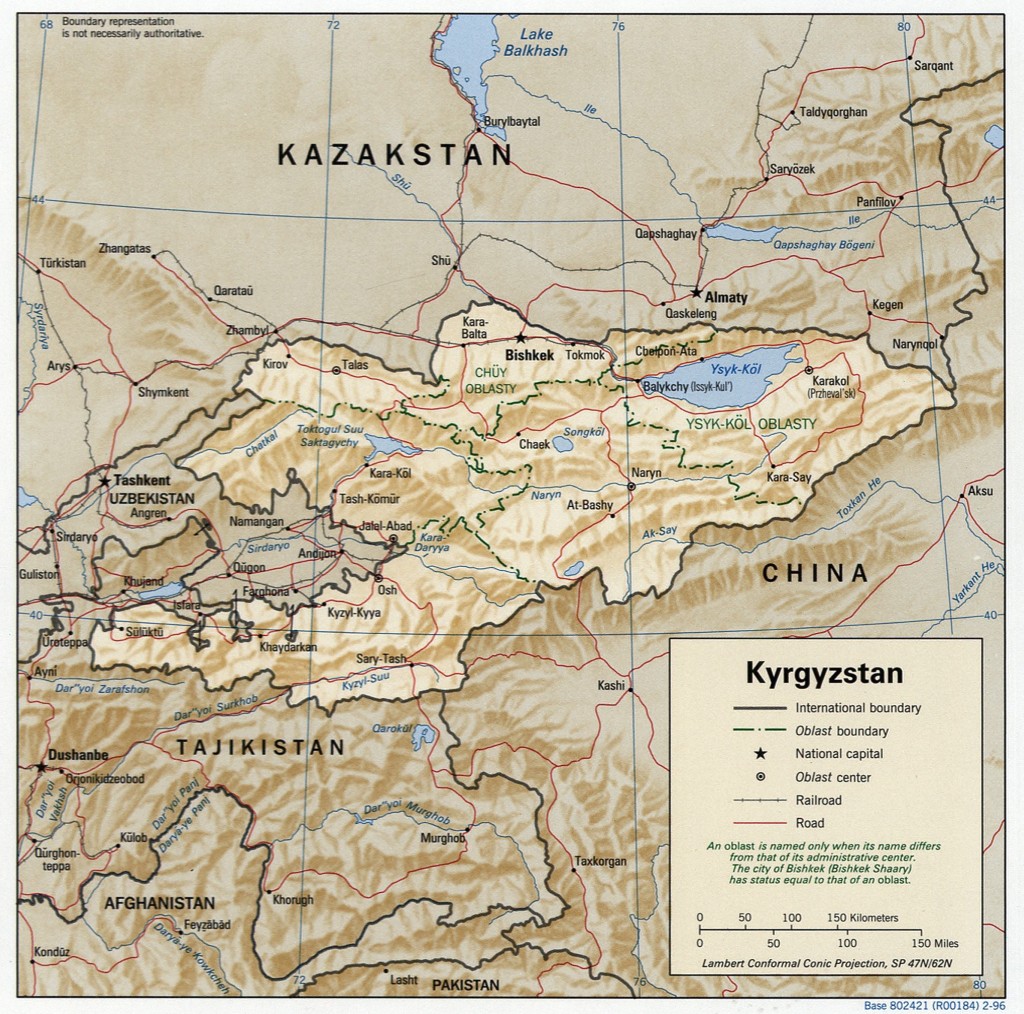 Image courtesy Wikipedia
Although the country is encouraging foreign investment, there are risks. The  Kyrgyz Republic has been politically volatile since the breakup of the Soviet Union. However, the election held in October this year was clean and won by pro-Russian parties.
The country is dominated by the Tien Shan mountain belt, which has had a long and complex geological history. This has resulted in the formation of several mineralised belts that make the Kyrgyz Republic one of the most resource rich countries in the world. It has substantial deposits of gold, uranium and rare earths. Along with lesser deposits of copper, mercury, bismuth, coal, oil and natural gas.
It hosts some extraordinarily large deposits. The gold deposit Muruntu hosts an amazing 175 million ounces (Moz). The copper gold project Kalmakyr has a resource of 70Moz of gold and 20M tonnes of copper. There are numerous gold deposits greater than 5Moz.
WCN's Chanach project (89%), in the northwest of the country, hosts gold and copper deposits. The Aucu gold deposit is presently 1.1Mt at 4.2g/t for 156,000Oz. This deposit is open in all directions. It is 300 metres long, extends from surface to a depth of 120 metres, and lies within a series of four mineralised zones that are 3 kilometres long. The copper deposit is small and low grade.
The image below shows the extent of known gold mineralisation. It would be geologically peculiar if Aucu was the only deposit.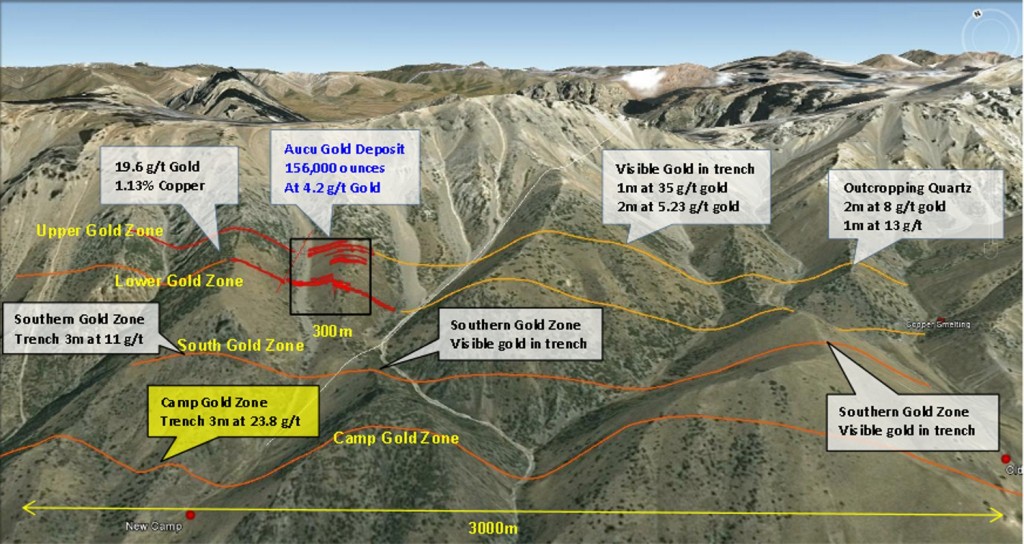 Image courtesy WCN
There are four operating gold mines in the immediate area, operated by Chinese, British and Kyrgyz companies. The resources of these mines range in size from 1Moz to 6Moz.  It is easy to envisage that the Aucu deposit has the potential to be comparable. The company is drilling there now, results should be in within the next few weeks.
WCN also has several early stage gold and nickel projects in the Eastern Goldfields of Western Australia. They are not a patch on the Chanach project, but will be drilled in the New Year.
The largest determinant of exploration success is luck, just like much of life. So let's hope WCN gets lucky in both Central Asia and Australia.
NOTE
My "Worth Watching" series is a brief review of companies that appeal to me. The reviews are not based on in-depth research and are in no way a recommendation to buy or sell shares. The reader is advised to do their own research and/or consult with their broker.